Two coyote brothers who have a grudge against Hank. At one point in The Original Adventures of Hank the Cowdog however, Hank, Rip, and Snort became friends. However, they are enemies in every other book. They are vicious and strong, but not very smart, and Hank manages to escape from sticky situations involving them by tricking them. They call Hank "Hunk."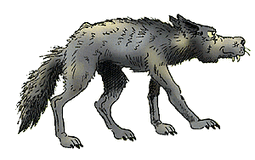 Ad blocker interference detected!
Wikia is a free-to-use site that makes money from advertising. We have a modified experience for viewers using ad blockers

Wikia is not accessible if you've made further modifications. Remove the custom ad blocker rule(s) and the page will load as expected.